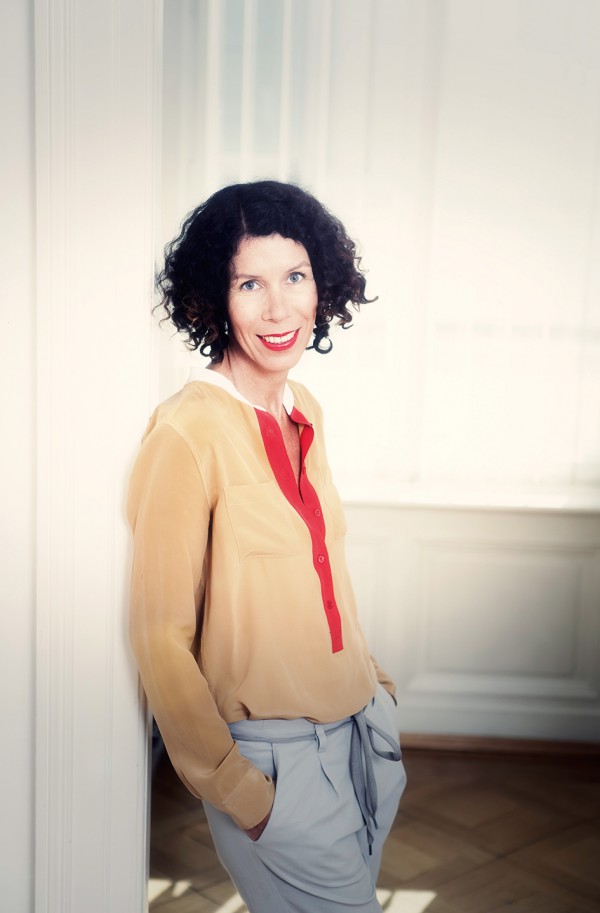 About me
Fashion, travel, culture, design, architecture – ever since an early age these are the subjects I've been passionate about. Fashion, my greatest passion, is something I have seen from all sides: from learning about the practical and theoretical aspects, to taking a sociological and historical interest, as well as examining its technical and aesthetic elements.
After completing my secondary school examinations and a dressmaking apprenticeship, I graduated with a degree in clothing technology, majoring in design. My dissertation was on the topic of the 'Sociology of Fashion'.
This was followed by a work experience placement in 1999, where the opportunity arose to get a B2B fashion magazine off the ground: J'N'C Magazine, which, in order to cater to its growing international target group, was soon published in both English and German.
Taking a contemporary look at the fashion world, delving behind the scenes of the clothing industry, interviewing the big names in the retail trade, analysing international markets, scouting new trends and showcasing the latest styles in fashion shoots – all of this was at the focus of my many years as editor-in-chief of J'N'C magazine. I was editorially responsible for the entire J'N'C product family, including the website. In 2008 I won the Deutscher ModeMedienpreis (German FashionMedia Award)
Since 2017 I have been working as a freelance journalist, trend consultant, speaker and copywriter. In addition to fashion, I also specialise in food trends and interior design. My clients include Vogue, Geo Saison, brand eins, Lufthansa Magazine, Neue Zürcher Zeitung, Neon, The Weekender, Wallpaper, Architektur & Wohnen, Sportswear International, the German Fashion Institute, Walter Knoll, BOA, Edison/Handelsblatt, Focus Style, KTCHNrebel, Läderach and Port Magazine.
Internationality is important to me. Over the course of my journalistic career, I have travelled to numerous metropolises – from Hong Kong to Los Angeles, from Helsinki to Cape Town. This resulted in the production of around 50 city guides, which not only give the lowdown on local fashion scenes, but also provide orientation in terms of the culinary and cultural offer. My network of photographers, stylists and hair and make-up artists, some of whom I have been working with on fashion editorials and lookbooks for two decades, is also international.
Services
CONCEPT
Whether B2B, B2C or customer magazines: as a consultant and creative director, I develop print and online media and advise publishers, companies and agencies on their communications strategy. With a network of authors, editors, translators, photographers, graphic designers, programmers, image editors and printers, I transform creative ideas into high-quality contemporary communication products, overseeing the entire development process from A to Z.
COMMUNICATION
When I write texts, I rely first and foremost on my intuition for trends and social currents. My extensive industry knowledge helps me to develop communication strategies. Credible content and a brand-specific approach tailored to the target group are integral to my work as a writer.
EDITORIAL WORK
From interviews, reports and portraits to essays or opinion pieces: developing stories from specific topics is my passion. Informing and entertaining the reader is my mission.
PHOTO PRODUCTIONS
I coordinate photo productions, working together with international teams of photographers, stylists and hair and make-up artists to create fashion editorials and lookbooks. In addition to this, I produce city guides and at-home stories in cooperation with architecture and travel photographers, as well as showcasing interiors and store design.
TREND CONSULTING
As a consultant, on behalf of my clients from the fashion, food and interior design industries, I track down current developments, research and explore colour and design trends and convey the moods and trends of the future. Personalised talks and presentations enable my clients to adapt their products to the latest trends.